GIO Website 2016
Complete redesign of gio.com.au including customer research, information architecture, content strategy, UX, wire framing, prototyping, usability testing and creative direction.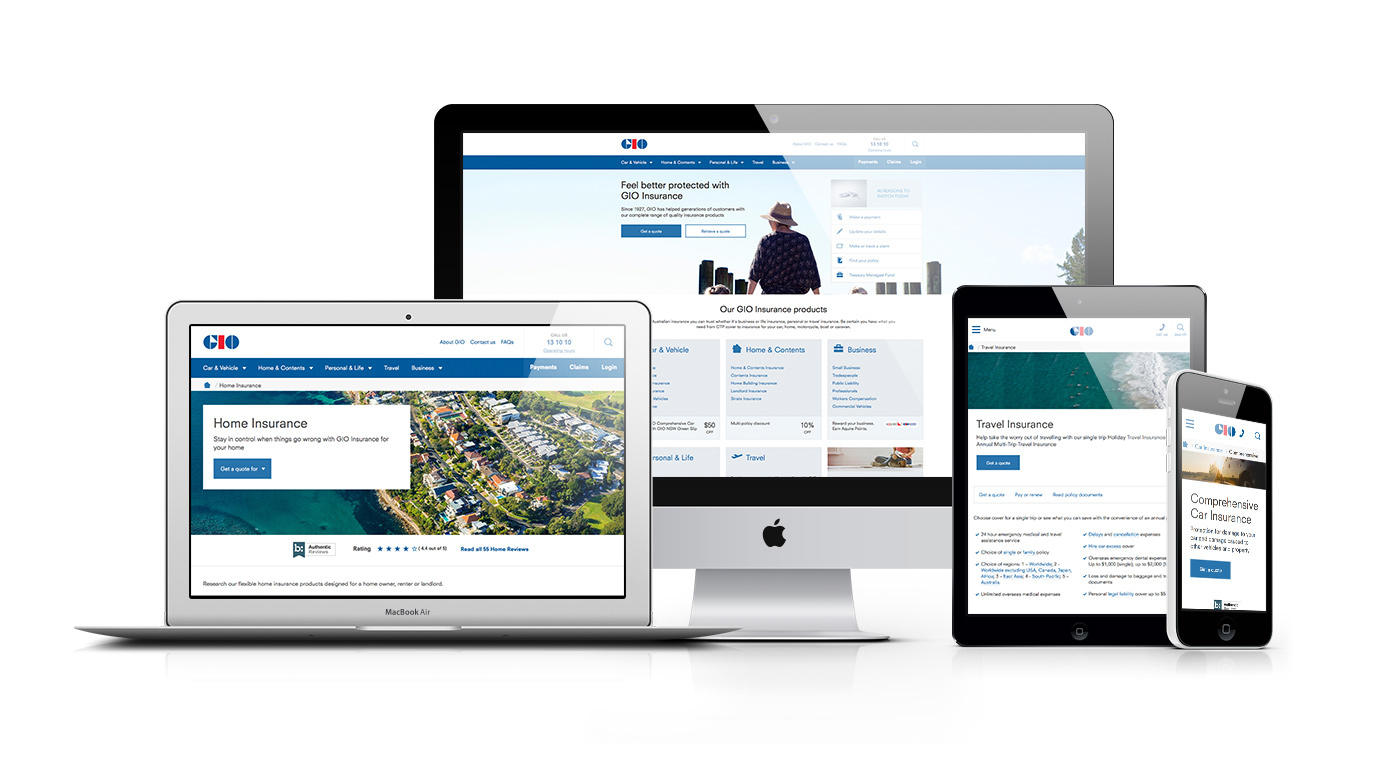 Complete re-design of gio.com.au.
As UX Manager, leading a team of 10 UX Designers across a full redesign of gio.com.au, from customer research, content strategy, wire framing, prototyping, usability testing, creative direction and style guide.
My responsibilities: 
UX Leadership and management of the UX Design Team at Suncorp Group and 
Agency Credits:

Symplicit - Customer Research
Maud - Visual Design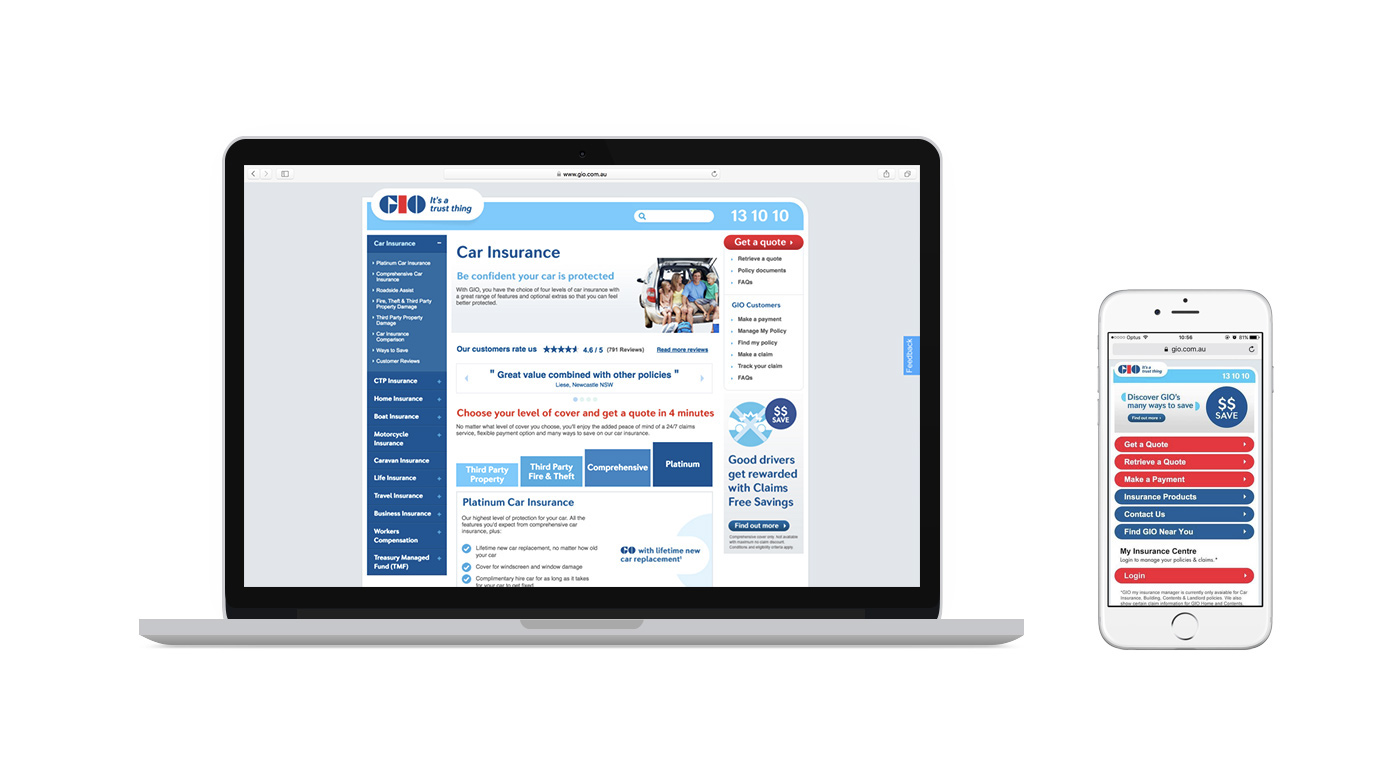 GIO is one of Australia's most trusted and established insurance brands. The previous website was quite old and consisted of separate desktop and mobile sites. 
The UX team at Suncorp was tasked with redesigning and replatforming the website onto Adobe Experience Manager (AEM).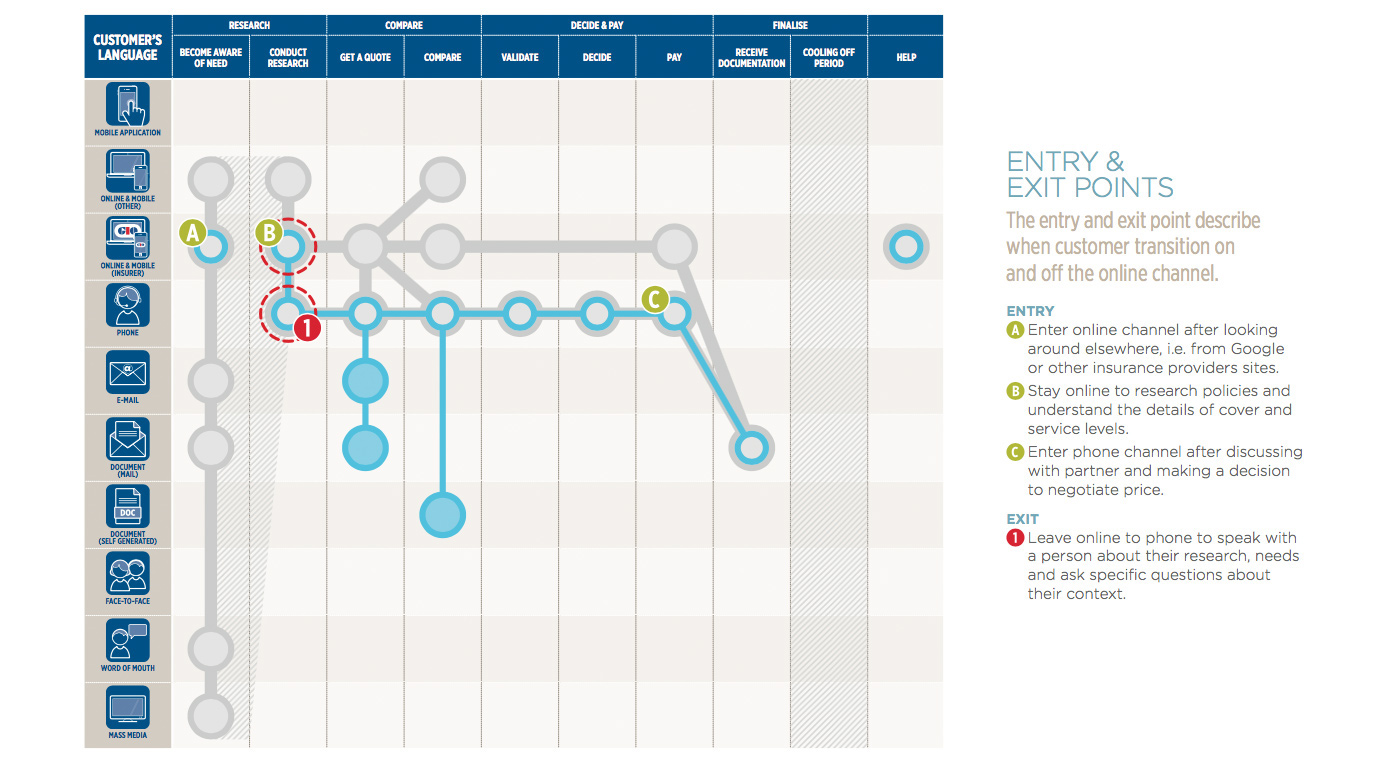 As with the AAMI.com.au redesign, the UX team built upon the content strategy and research conducted during that project and took into account the wider customer journey for the GIO customer. 

However, this was not enough detail to create new and compelling customer focused content and so they needed to dive deeper ...
Customer Research: Content Requirements for GIO
The UX team engaged partner agency Symplicit to perform contextual inquiries with GIO customers to uncover the key content themes and topics which were relevant to them throughout their customer journey. 

This delivered key insights into the core differences between the GIO and AAMI customers enabling the content production and UX teams to know what content was important at each stage along the customer journey, and the the unique and common content requirements between the two different types of insurance customers.

Information Architecture (IA) Research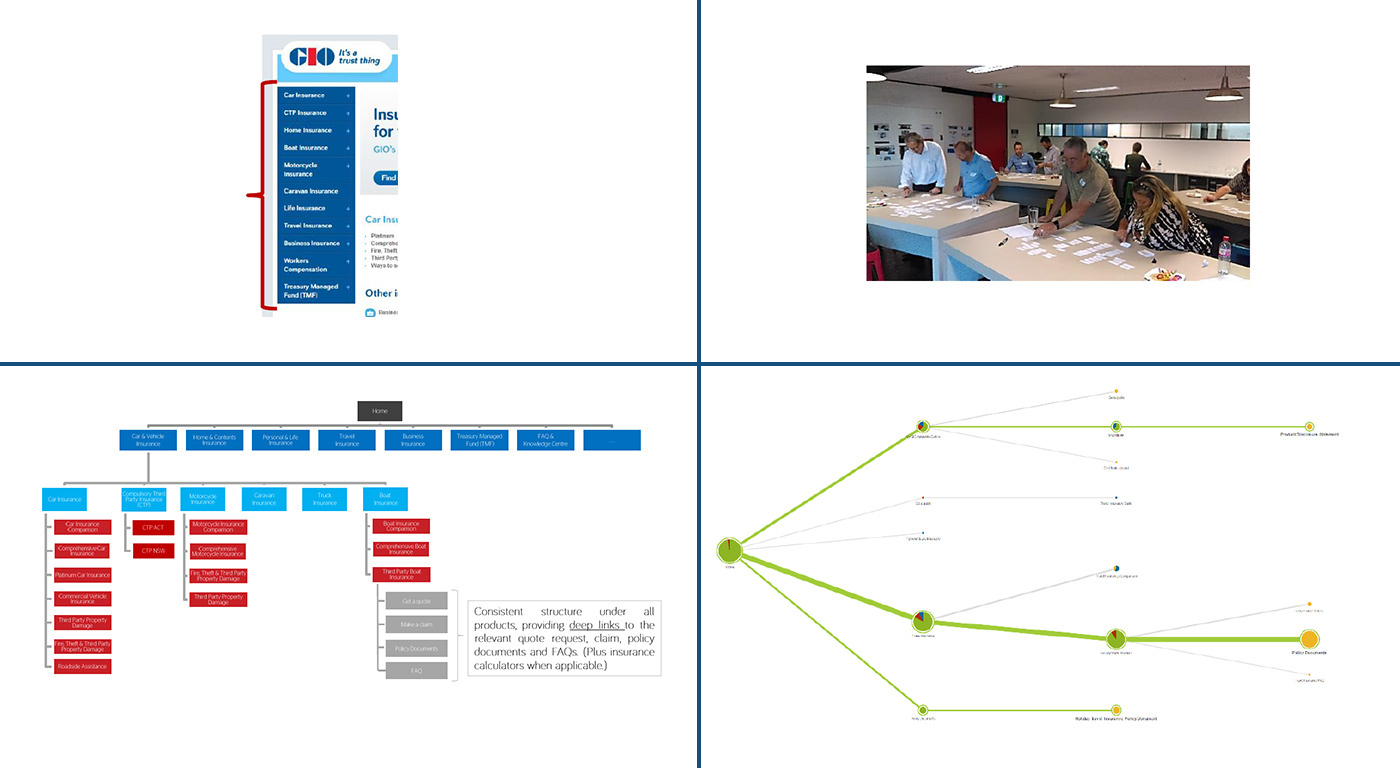 In order to take a fresh approach to the Information Architecture (IA) and navigation for the new GIO website, the UX team once again enagaged the agency Symplicit to conduct IA research with customers. This included card sorting and treejacking.
Wire-framing and prototyping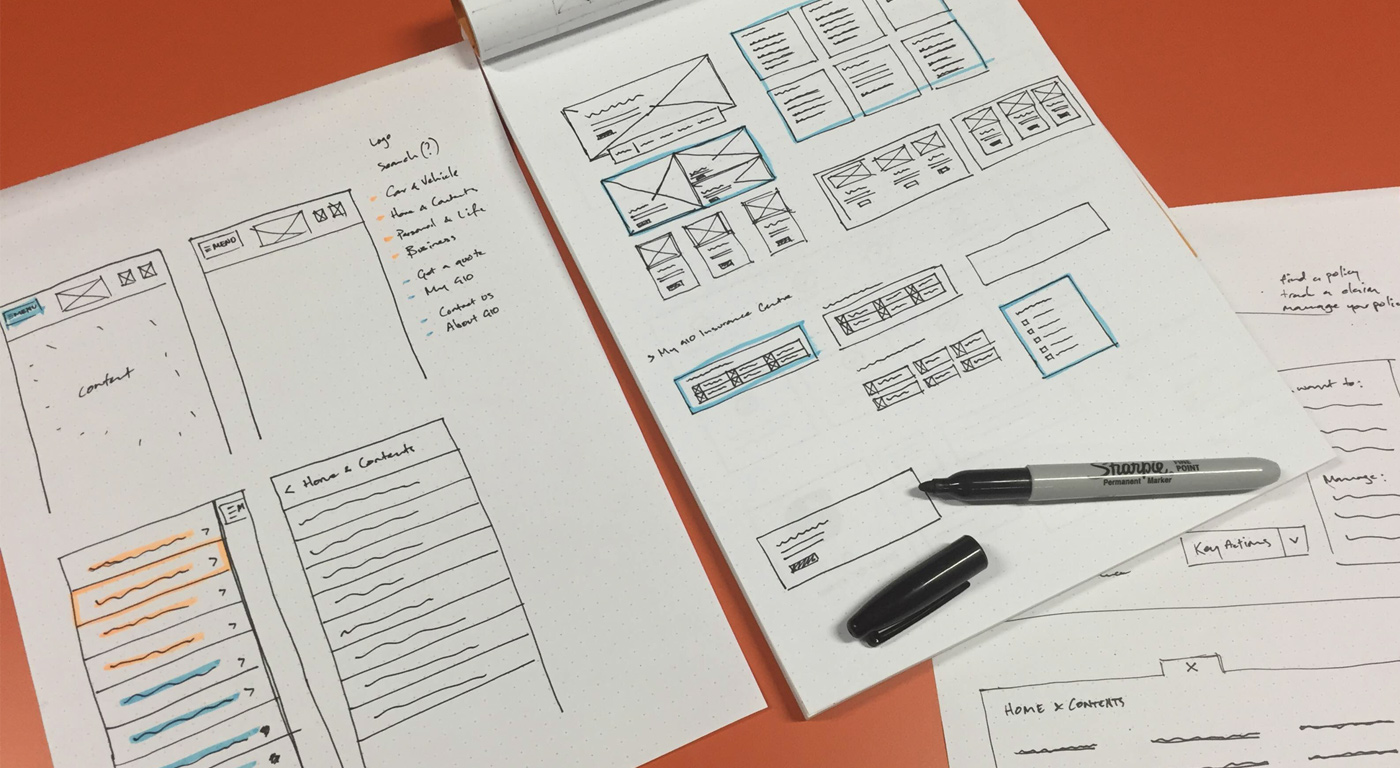 Forming cross-functional teams and using lean UX practices, the UX team divided up sections of the site to start and interactive wire framing process. Starting off with sketches to kick start the content process with copywriters before moving to higher fidelity wireframes and prototypes of pages.
Building on the IA research, the team created a responsive prototype of the website which could be shared with stakeholders including development, marketing and legal.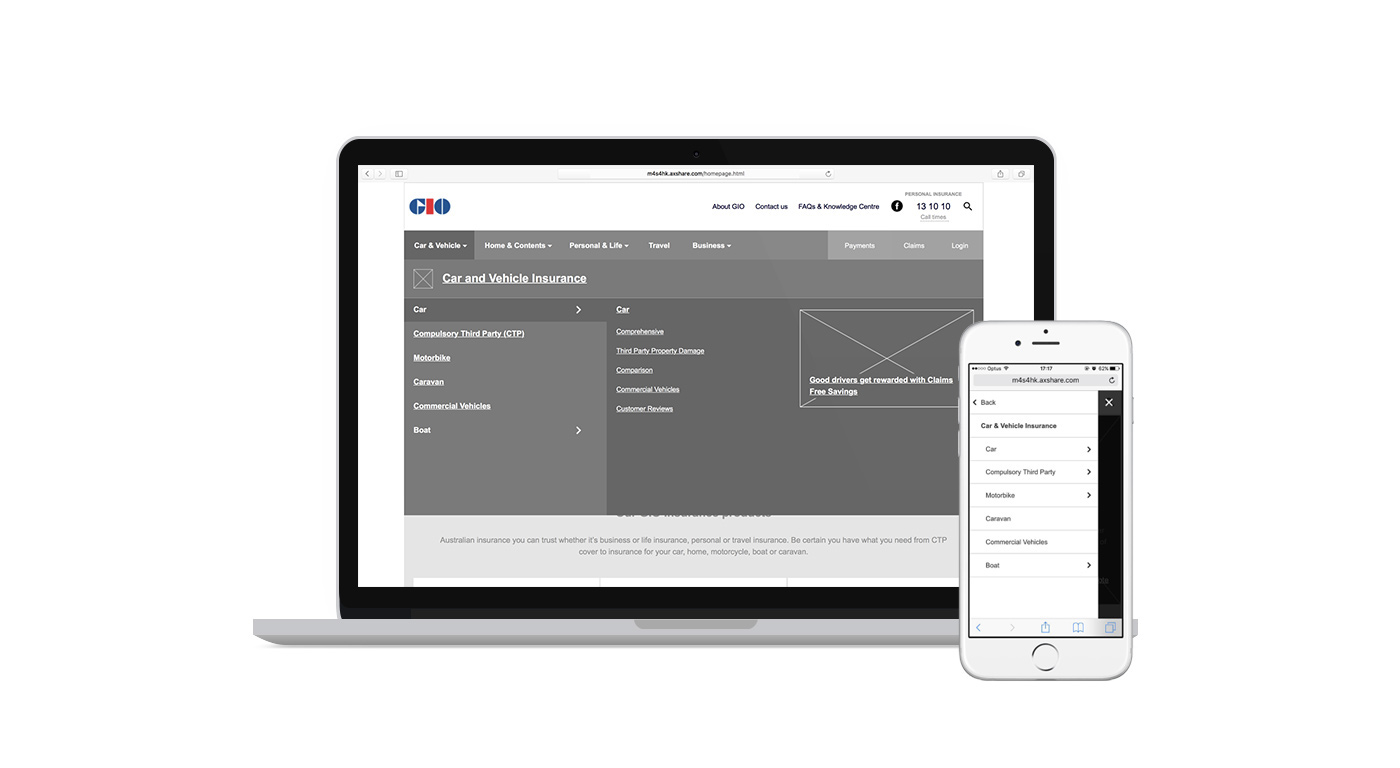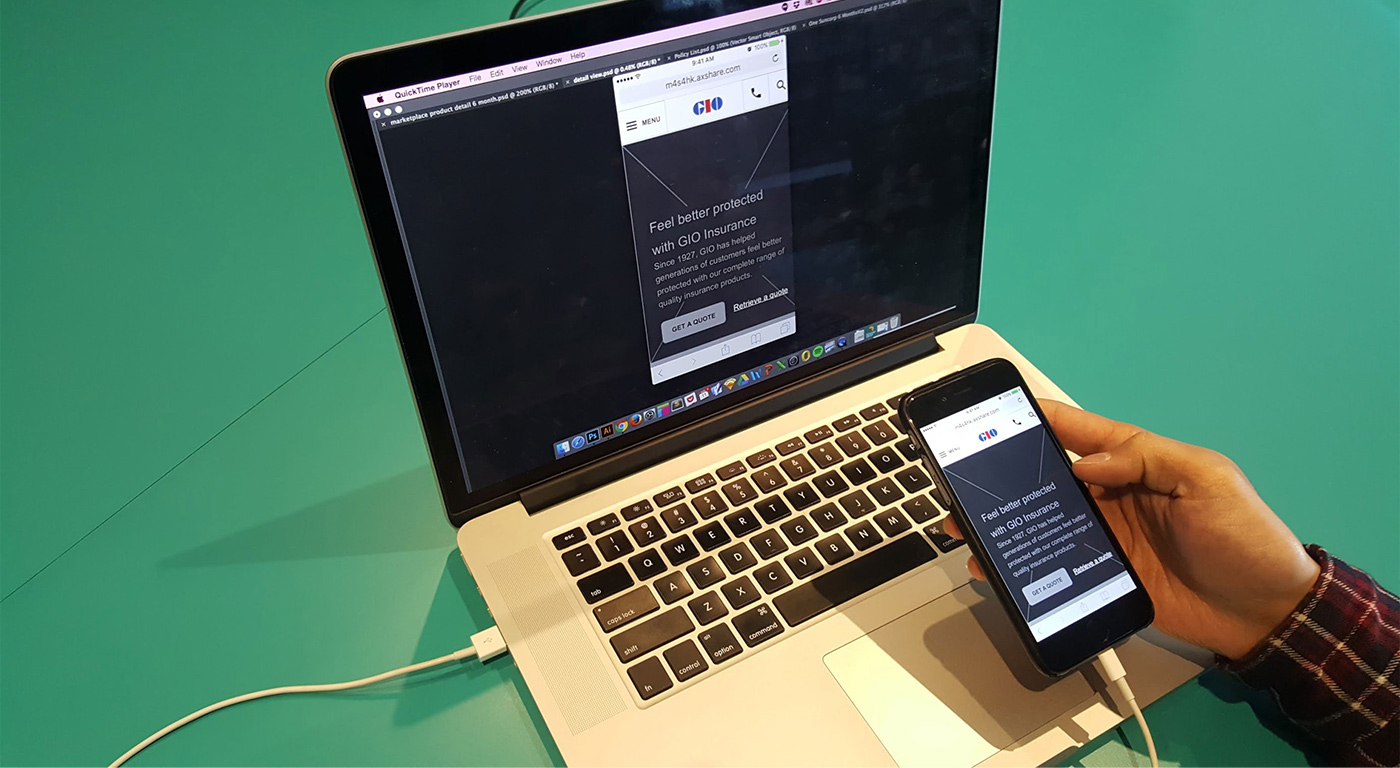 The prototype of the site was regularly usability tested with GIO customers throughout the design process, testing the information architecture, content and overall site before release.